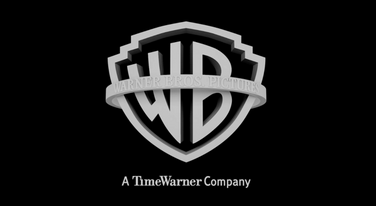 Warner Bros. Entertainment Inc., formerly known as Warner Bros. Studios, commonly referred to as Warner Bros. (spelled Warner Brothers during the company's early years), or simply WB is an American producer of film, television, and music entertainment.
After Universal failed to pick it up, Warner Bros. producedGravity in England.
Description
[
]
One of the major film studios, it is a subsidiary of Time Warner, with its headquarters in Burbank, California and New York. Warner Bros. has several subsidiary companies, including Warner Bros. Studios, Warner Bros. Pictures, Warner Bros. Interactive Entertainment, Warner Bros. Television, Warner Bros. Animation, Warner Home Video, New Line Cinema, TheWB.com, and DC Entertainment. Warner owns half of The CW Television Network. Warner Bros. is a member of the Motion Picture Association of America (MPAA).
Warner Bros. played a large part in the discontinuation of the HD DVD format. On January 4, 2008, Warner Bros. announced that they would drop support of HD DVD in favor of Blu-ray Disc. HD DVDs would continue to be released 
through May 2008 (when their contract with the HD DVD promotion group expired), but only following Blu-ray and DVD releases. This started a chain of events which resulted in HD DVD development and production being halted by Toshiba on February 16, 2008, ending the format war.
In 2009, Warner Bros. became the first studio in history to gross more than $2 billion domestically in a single year.