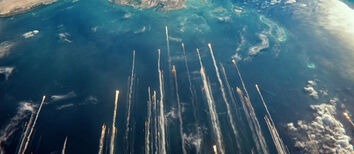 Hello, all! Ever since I saw GRAVITY in the theaters for the first time, I knew I had witnessed a spectacle that comes maybe once in a lifetime. GRAVITY is a special, magical film that can capture your heart and excite you with amazing special effects. Ever since I saw this, I've been reflecting on the symbolism, dialogue and music that I had the pleasure to experience in 3D at the theater, and I knew that it had to be preserved. I have since seen it four more times in the theater. Total I have seen this movie five times, once in 3D, three times at the theater in 2D and once in the CineDome similar to an IMAX. After stumbling upon this wiki, I decided to share my knowledge with you all! I have the soundtrack now and will soon have the film and the poster that I will share with you all when I have them. I have shared some videos from youtube featuring the tracks from the Gravity soundtrack. Since I am an owner of a hard copy of the soundtrack, I do not intend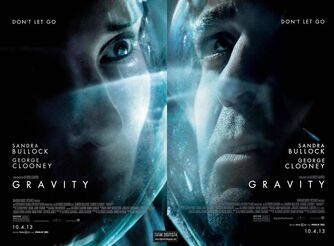 to infringe on copyright by piracy. Someone else uploaded the videos, I just shared them on this wiki to show viewers what the soundtrack is like. In a way, this is promotion. 
Without those videos on youtube I wouldn't have loved the soundtrack so much that I bought it. As a matter of fact, I looked it up as soon as I got out of the movie house to remind me of the music. So, no copyright infringement intended, just promotional purposes. My goal with this wiki is to make it a self-contained encyclopedia for everything partaining to this film. I am currently working on expanding the cast and crew. 
If you have a question, don't hesitate to ask! (Votesmall (talk) 15:02, January 27, 2014 (UTC))
My Favorite tracks on the Soundtrack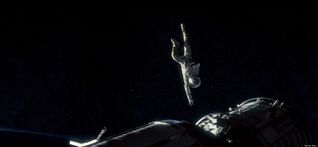 The Gravity soundtrack is without a doubt the most spectacular, versatile and ambitious film score I have ever heard in my life. While it is true that Gravity may not be the greatest film ever made (although it was remarkably groundbreaking) the soundtrack may very well be the finest film score of all time. So it is difficult for me to pick favorites but I will do it anyway.
Shenzou
Gravity
Aningaaq
Tiangong
Debris
Don't Let Go
Atlantis
Aurora Borealis
Above Earth
The Void
Airlock
ISS
Fire
Soyuz
Parachute
In the Blind
To be added on this Wiki:
Destiny Lab
Unity Nodes
TH1138 prodedure
ISS Japanese Lab
Docking Module
Battery Modules A1 and C
Russian Satellite
Russian Missile
Light 
Mirror
ISS Fuse Box
Modules
Alien
2001: A Space Odyssey
Geography
Apollo 13
Survival Film
Disaster Film
Oscar Categories
Reaction from astronauts
Quotes from Sandra Bullock and George Clooney
Country Space Travel sections
My favorite wikis
Wiki Projects
Further work on this wiki